31 March 2023
We are going Paperless
We all want to do our bit to help the environment in any way we can. Taking a walk through the Lucan Demesne and along the Liffey reminds us of the beauty and power of nature and the fragility of our climate.
Taking small steps together can really make a big difference. In the credit union, we hope to encourage as many members as possible to sign up and #GoPaperless. See below for more information on how you can sign up to #GoPaperless.
We have signed up to be a corporate member of www.ReforestNation.ie and we will make regular donations on behalf of our members to plant new trees across the country to grow new forests and to protect our biodiversity. ReforestNation runs regular tree planting days during the planting season. They are always looking for volunteers if you are looking for a good family day out. Why not visit their website to see when the next planting day is and sign up. It's completely free and usually includes lunch.
To celebrate the credit unions journey towards our goal of attaining a neutral carbon emissions, we are running a Poetry Competition with the theme 'Love Nature'. This competition is open to anybody within the community. For more information on the Poetry Competition, terms and conditions and the prizes please click here.
Why sign up to #GoPaperless?
By signing up to #GoPaperless you will help to reduce the number of trees needed for paper, and reduce the chemicals and water used in the production of paper and printing ink. This will add up slowly and reduce the overall impact on the environment, saving a few of our magnificent trees along the way.
The credit union wants you to sign up because it will save us money on paper, printing and postage and help us to reduce our carbon footprint.
You can sign up today to #GoPaperless with Lucan District Credit Union in two ways. By form or through our online banking facility (the easiest way). Why not register for online banking if you are not already signed up. Go to our homepage www.lucancu.ie and register in the top right-hand corner.
1. Complete and sign the short #GoPaperless form available in the Finnstown office. Include your name, member number and email address. Tick the two boxes to consent to receiving eStatements and the eAGM booklet.
2. Sign up to #GoPaperless through our online banking (see screenshots below)
Log in to your Lucan District Credit Union account.
Launch online banking.
In the top right-hand corner you will see Personal Settings - click on this.
Go down to Obligatory Communications and you will see Statements and AGM Notifications. Tick both to receive electronically.
Check further down this page to ensure we have your correct email address. If not you will have to update this in the banking hall.
Click Submit to save your changes.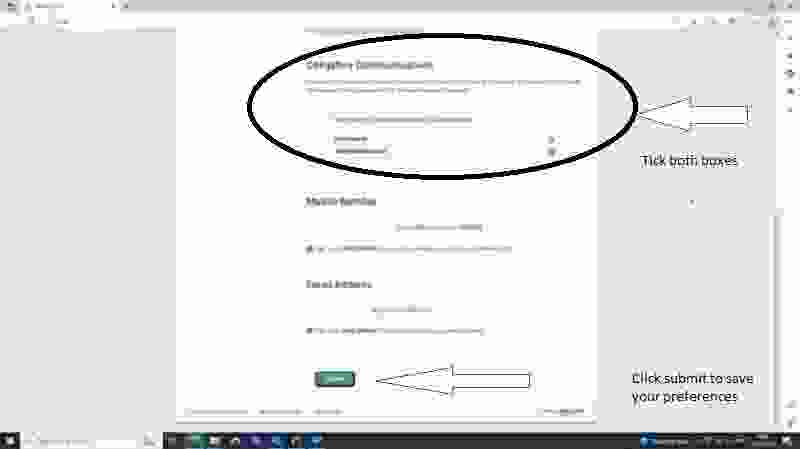 Back to News