10 February 2023
Text SCAM Alert
This is a WARNING to all members to be aware that there is a text scam going around at the moment targeting credit union members.
Above is a screenshot of the text circulating with a link. DO NOT CLICK ON THIS LINK. DELETE THE TEXT IMMEDIATELY.
The link takes you to a cloned website of the Irish League of Credit Unions
The website will ask you to select your credit union from a drop down list and to input your name, member number and pin no.
The scammer will then download the app and log into your account.
The scammer will phone you pretending to work for the credit union or IT security dept. This is to get the verification code sent to your mobile phone.
Once they have this they will have full access to your account and can set up a payee and transfer your money.
Do not share any of your account information through any link or over the phone. Even if they say they work for the credit union.
We will never send you an unsolicited text with a link
We will never ask you for your PIN no.
We will never ask you for your verification code.
Please do not give out any of this information as it will give access to your account.
We will not change the mobile phone number on your account over the phone for security reasons. To change your mobile number you must present at the counter with photo ID.
If you believe that you may have fallen prey to these scammers, please contact us immediately at 0818 297 007 or email help@lucancu.ie or drop into the Finnstown office.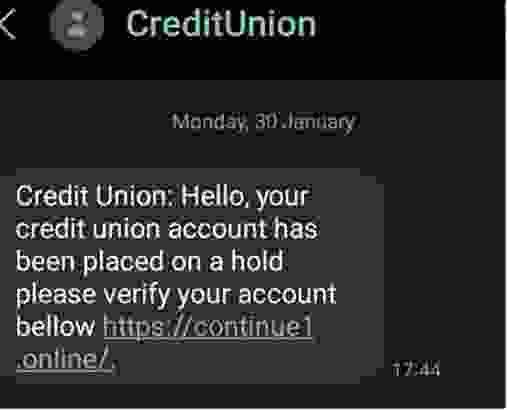 Back to News